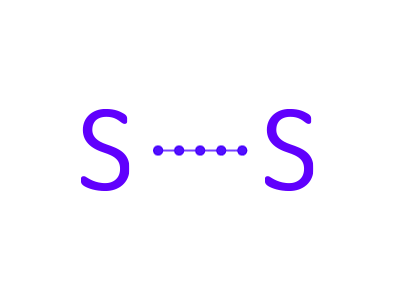 When default is not for everyone
For over 10 years our server specialists have been building reliable and quality server and networking solutions for businesses and government. Today we offer to easily configure and order storage, rack, tower, workstation server or networking solutions directly from the Server Simply website.
The convenient and easy to use servers configurator on our website has been developed by us, the real server enthusiasts, who work at Server Simply.
You will be able to find the best selection of servers in our product portfolio, be it a 1U server or a large scale cluster solution. We are flexible and able to assemble the best solution for you. We only use products and parts from leading manufacturers, such as Supermicro, LSI, Intel, AMD, Microsoft, Samsung, Seagate, and some others, while providing manufacturer's warranty.
All Server Simply systems are built and assembled at the Supermicro factory, where they have been thoroughly tested. Our goal is to always provide the best reliable and most suitable solution for our customers. This is why only high-quality hardware solutions, which have been tested and tried out, will reach you. Our 3 or 5-year warranty coverage allows you to focus on other important aspects of your business, while we will take care of your servers. It is the commitment to work, fast service and well-thought-out solutions that have proved loyalty and a high recommendation index among our customers. Server Simply's team members have been operating in the IT and server related field for more than 10 years. Thanks to this experience, we know we can be the best supportive advisors for choosing the right and cost-effective servers and building the server system as a whole.
Our other key competences are:
Reliable IT partners - Being partners with the leading IT hardware manufacturers also grants us access to the best support programs, up to date product information and product accessibility, making us reliable partners to choose when it comes to assembling and maintaining your hardware.

Cost-effective and personalized servers solutions - Sometimes less is more. Server Simply's small team has direct contact with the biggest manufacturers and distributors, alike our bigger competitors. However, unlike our bigger competitors, our pricing policy is more flexible and we have the resources to dedicate to you in order to offer the solution tailored exactly to your needs. Our tailor-made solutions are always based on a wide variety of high-quality equipment, platforms, and suppliers so that the end result meets your needs. All components are exclusively and individually selected. We do not stick to standard solutions, but we approach personally.
Default is not for everyone - Our tailor-made solutions are always based on a wide variety of high-quality equipment, platforms, and suppliers so that the end result meets your needs. All components are exclusively and individually selected. We do not stick to standard solutions, but we approach personally.
100% suitable software solutions

-

The

service we provide is more than just hardware offerings. We will also match the server solution of your choice with suitable software if needed. Server Simply's skilled and professional team members will help you with servers pre-configurations, RAID configurations, back-up and networking solutions, infrastructure-related and other relevant questions that may arise.

System cloning - We also offer a so-called cloning service. If you need to order multiple systems with the same configuration, you can configure the first server and we will make other identical systems in the exact same way. This, in turn, allows your system administrator to implement the devices faster and more efficiently.
Quality solutions - The IT sector is constantly changing and evolving, so are we at Server Simply. However, despite the rapid changes, certain values remain timeless for us. We share your vision that IT systems have to be efficient and reliable. This is why we guarantee that new technological solutions are tested by us to ensure their functionality, performance, and efficiency before we can offer them to you.
Innovation and enthusiasm - Our people are truly passionate about what they do and are the ones who are interested in innovative products, technologies and who are also committed to learning about these innovative solutions and introducing them to our customers. We are also passionate testers and believe that through testing we can find the best-performing products. We believe that our dedication to the work process is also the basis of why our customers trust our professional assessments.
Work ethics

-

It is

utmost

important for us to remain respectful towards ourselves and our customers in every situation. Ethical beliefs and moral behavior accompany us in our daily and work activities. We are committed - both at work and at leisure. Helpfulness and enthusiasm characterize every Server Simply team member. This approach will always remain with us while working with every customer individually.

Dedicated Account Manager - At Server Simply, you will have a dedicated account manager, who will deal with your servers related requests. A personal approach means a more efficient and personalized server solution that suits the business needs in the best way. Our account managers are always there to help you with both first and recurring purchases, assisting you on your way of getting the right deal.
International delivery - Server Simply makes it easy and convenient to configure and buy a server and deliver it to a destination of your choice.